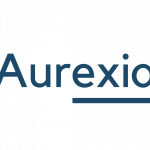 Website Aurexia
Aurexia
A LITTLE ABOUT YOU
You want to own your career and are serious in seeing how far your skills and talent can take you. While simultaneously looking to help Aurexia develop new services and continue to deliver to our clients within Financial services, then a challenging and rewarding role as a consultant within Aurexia Capital Markets awaits.
ABOUT US – Aurexia
Aurexia is a European-based consultancy, working solely with the financial services industry. We deliver innovative solutions in all areas including: CIB, Asset Management Securities Services, Wealth Management/Private Banking and Finance & Risk.
Utilising our business expertise, quality, and creativity to collaborate with clients to solve their most complex problems, delivering their highest priority and strategic initiatives.
Priding ourselves on forcing our clients to think differently about their business and their most significant issues. Helping clients successfully increase revenue, manage risk and regulatory change, reduce costs, and enhance control. Find out more at http://www.aurexia.com/en/ .
We are growing fast and are looking for like-minded people to come and join us on the journey.
ROLE OVERVIEW
As part of our on-going expansion strategy, Aurexia is growing our team in the London office across our Capital Markets, Securities Services, and Wealth Management. We are currently seeking to recruit management consultants familiar with core financial services knowledge and who understand the forthcoming regulatory initiatives to join the team.
KEY RESPONSIBILITIES
Leading analysis and shaping key deliverables (e.g. functional specifications, project plans)
Delivering projects using appropriate methodologies (e.g. Prince 2, Waterfall, Agile etc.)
Building credible, trusted advisor relationships with key client stakeholders at all levels of the organisation
Experience of working on complex change projects within the security services domain
Significant experience of Business Analysis, Change Management and Project management ideally with a management consultancy
Support clients with the launch of new business lines
Review and enhance key client processes, enabling stream line processes
Completion of industry bench marks
Working as part of the team to develop the broaden the global franchise
Sharing knowledge and insight with fellow Aurexia consulting
Develop propositions and deliver client engagements
EXPERIENCE
Experience within the financial services industry, with a strong understanding of the trade lifecycle
Business consulting a – Be able to develop functional analysis, target operating model development and functional specifications.
Experience of change management in a structured environment – business analysis or project management
Programme Execution and Change management – proven ability to shape, design and manage the execution of a regulatory change programme.
Current Hot Topics
Brexit
MAD/MAR
CASS
IFRS 17
Fundamental Review of the Trading Book (FRTB)
Basel IV package (operational risk and resiliency)
Senior Management Regime in the UK (SMR)
Digital: Artificial Intelligence, Machine Learning, Robotic Process Automation
Climate change impacts on financial services (TCFD)
ADDITIONAL REQUIREMENTS 
Our ideal candidate would have a worked in Financial services consulting or banking organisations. Level will be decide according to experience.
Are comfortable presenting complex solutions in clear and concise language
Have the capacity to handle multiple and often conflicting demands
Can demonstrate engagement management and leadership skills
Are self-motivated and comfortable managing your own career
Preference for a numerate/relevant degree ideally 2:1 or above
100% travel to client site in usually required.
Fluent English language skills and if you speak other foreign languages even better
Please apply to:  careers@aurexia.com
APPLY NOW