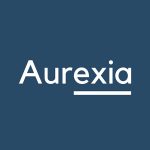 Website AUREXIA
A leading Business Consulting firm in the Financial Services industry.
You will be part of our Corporate Banking Team and will work on transformation projects in Trade Finance, Corporate Financing and Cash Management. Your job will be related to:
Ensuring compliance with local Regulators
Developing and improving Global Transaction Banking products and services
Achieving Operational Efficiency
Innovating through digital initiatives (RPA, AI, Smart Automation, Blockchain, etc.)
Supporting clients in system migration & implementation
We will also supplement your learning in innovative management processes such as Design Thinking, Lean management, Agile, etc.
What are we looking for?
Min 2 years of relevant experiences in management consulting and/or project management within the Financial Services Industry
Graduated from a top Business/Engineering University or School
Business or Operational experiences in Transaction Banking Operations: Trade Finance, Corporate Financing and Cash Management
Knowledge on digital transformation and regulatory changes
People who share our values: Respect, Team Spirit, Knowledge sharing, Innovation, Business expertise, Quality first
Fluency in the English and Mandarin language is preferred
---
Who are we?
Aurexia Consulting is a management and digital consulting firm specializing in the financial services industry. In 2006, we launched our first office in Paris and it has since grown into a global firm with approximately 140 employees across France, UK, Luxembourg, Hong Kong and Singapore.
We are experiencing an exciting growth period and are looking for passionate consultants to join our team in Asia.
Why join us?
Aurexia is a living space where consultants can develop their skills and experiences in a very conducive environment:
Team in Asia consist of multi-cultural races
Constant sharing of knowledge and experiences through Partners and Managers
Rich internal life (weekly and monthly corporate events, annual off-site seminar, coaching, etc.)
Global mobility program where you get to relocate to our international offices
APPLY NOW