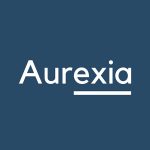 Website AUREXIA
A leading Business Consulting firm in the Financial Services industry.
You will be involved in:
Leading analysis and shaping key deliverables (e.g. functional specifications, project plans)
Delivering projects using appropriate methodologies (e.g. Prince 2, Waterfall, Agile etc.)
Building credible, trusted advisor relationships with key client stakeholders at all levels of the organisation
Experience of working on complex change projects within the security services domain
Significant experience of Business Analysis, Change Management and Project management
Support clients with new launch of business lines.
Review and enhance key client processes, enabling stream line processes
Completion of industry benchmarks
Sharing knowledge and insight with fellow Aurexia consulting
Develop propositions and deliver client engagements
Experience:
Experience within the financial services industry, with a strong understanding of the trade lifecycle
Technical analysis – in-depth knowledge and experience in one or more specific regulations
Business consulting – Be able to develop functional analysis, target operating model development and functional specifications
Experience of change management in a structured environment – business analysis or project management
Programme Execution and Change management – proven ability to shape, design and manage the execution of a regulatory change programme
Ideally candidates:
Are comfortable presenting complex solutions in clear and concise language
Have the capacity to handle multiple and often conflicting demands
Can demonstrate engagement management and leadership skills
Are self-motivated and comfortable working in a team environment
Preference for a numerate/relevant degree ideally 2:1 or above
100% travel to client site may be required
---
Aurexia is a management consulting firm located in London, Paris, Luxembourg and recently in Asia, operating exclusively in the financial services sector and offering comprehensive services through dedicated business-focused operations. As part of our international growth, we opened new offices in Singapore and Hong Kong. We are growing fast and are looking for like minded people to come and join us on the journey.
At Aurexia, we believe that we all develop faster when working together as an integrated team. For this reason, collaboration and knowledge sharing are key cornerstones of our principles and we are conscious that it takes more than exciting and challenging projects to keep our people happy and stimulated at work. That's why we are constantly investing in our culture; working at Aurexia you will get a unique opportunity to participate in our internal life and make a real difference in the company's direction and growth. It is essential to us that everyone at Aurexia enjoys themselves and we strive to find the right balance for our people to deliver excellent client services while enabling them to carve out their career without giving up personal priorities.
APPLY NOW