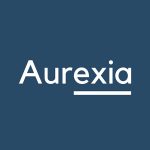 Site Aurexia
Within our Asset Management and Securities Services practices, we deal with a very large range of stakes our clients have to manage in this area: New businesses structuration / Digital – Regulatory issues like MIFID II, UCITS, MMF, AEOI, – Business Process Outsourcing, IT Implementation, etc.
Our consultants provide major Financial Institutions, Management Companies and Banks, with customised solutions addressing their strategic, organisation and IT issues.
About the role:
As a Senior Consultant, you will be involved in challenging and stimulating assignments such has:
Support our clients in defining their Strategy and Target Operating Model
Define processes and solutions based on business requirements
Steer large-scale projects and programmes
Deliver business analysis performing gap analysis upon business requirements
Design business cases and conduct the launch of new businesses
Leverage your banking skills to assist our clients in transformation and efficiency program
About you:
At least three years experience within a Banking/Insurance Consulting firm, a Bank or a Financial Institution with significant experience in  project management. MSc Graduate from a Business School/Engineering School/College
Strong ability to adapt yourself quickly to new environments and situations and develop team relationship. Strong client focus with the ability to manage fair relationship with clients
Business expertise in Investment or Private Banking, Securities Services/Asset Management, Insurance
Excellent communication oral/written skills
Hands-on, analytic and pragmatic to provide high-quality services to our clients
AI, RPA or Blockchain project experience would be a plus
Fluent in French and English.
---
Aurexia is a leading consulting firm operating in Paris, London and Luxembourg. Our Investor Services team is growing and develops unique offers in line with market expectations and challenges. Our clients are some of the leading and largest financial institutions both in Europe, in particular in France, Luxembourg and in the UK.
At Aurexia, we believe that our consultants develop better skills and improve their communication faster when they are able to work in close collaboration with our Partners and Managers. We are also aware that it takes more than exciting and challenging projects to keep our people happy and stimulated at work. That's why we are strongly involved in our company's culture. While working at Aurexia you will get a special opportunity to participate in our internal life and make a real difference in our development. We have the ambition to provide excellent client services and enable you to manage the balance between your career and personal life.
Our office is located in the centre of Luxembourg, a great place to work and live.
Proud of its experience since 2006 Aurexia stood out of its competitors by the choice of the business expertise, the requirement of the quality as well as the creativity with its customers, while offering to its contributors the possibility to transmit its knowledges in a team spirit.
Come to contribute to the Aurexia adventure !
POSTULER